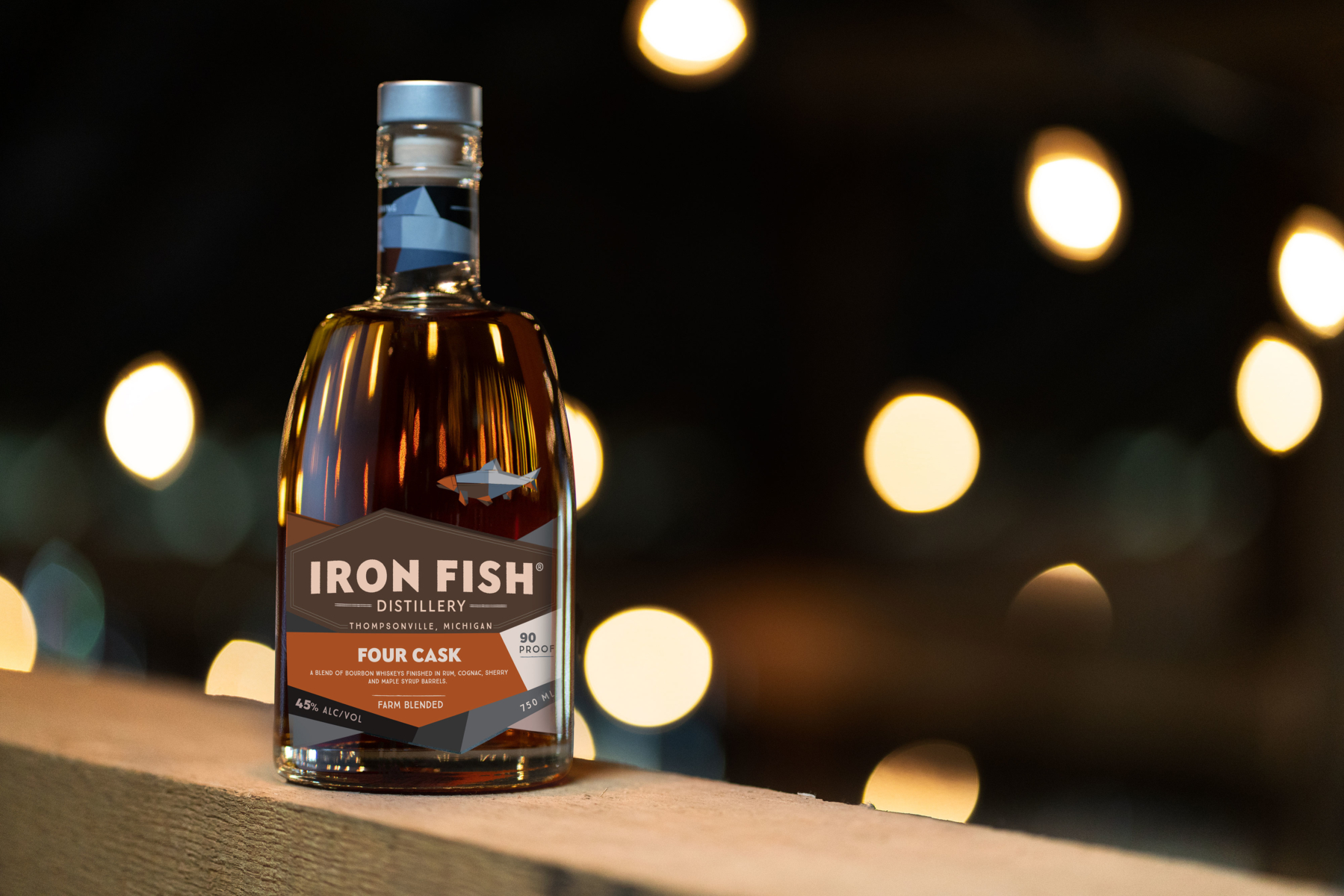 A blend of bourbon whiskeys finished in rum, cognac, sherry and maple syrup barrels.
45% ABV // 90 Proof // 750 ML
All rivers converge in this, our first four cask blend for 2020. Iron Fish co-founder David Wallace draws from a body of his work centered around carefully sourced high rye bourbon aged in barrels from around the world    – each a masterpiece in its own right: Spanish sherry, French cognac, Caribbean rum, and local maple syrup all play a part in this richly braided, complex blend.
40% Bourbon Whiskey finished in maple syrup barrel
30% Bourbon Whiskey finished in Caribbean rum casks
15% Bourbon Whiskey finished in sherry casks
15% Bourbon Whiskey finished in cognac casks
Available in Michigan stores and Illinois via Big Fish Spirits