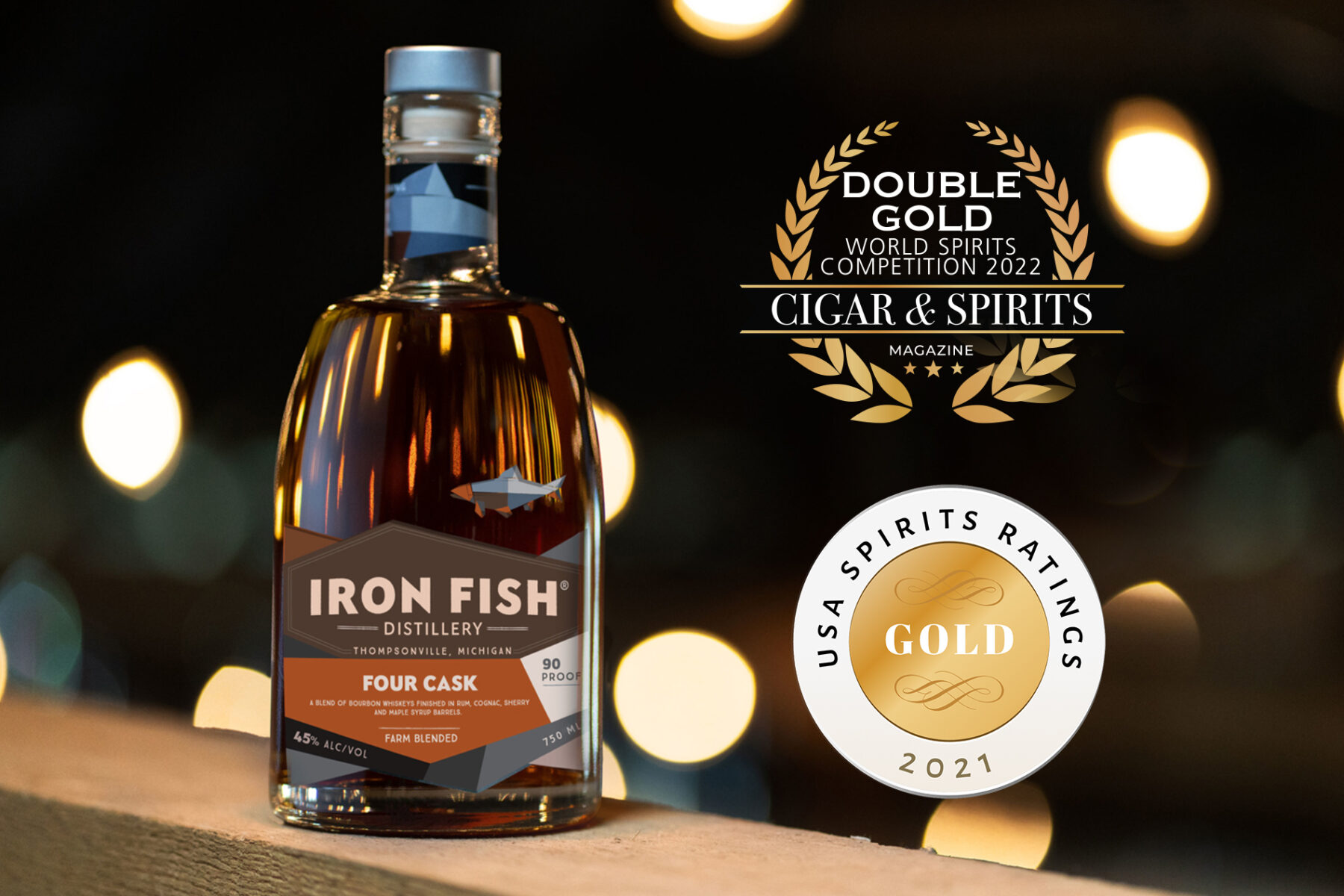 45% ABV // 90 Proof // 750 ML
A Blend of 4 Whiskeys
Bourbon Whiskey Finished in Maple Syrup Barrels
Bourbon Whiskey Finished in Caribbean Rum Casks
Bourbon Whiskey Finished in Sherry Casks
Bourbon Whiskey Finished Cognac Casks
All rivers converge in this, our Four Cask blend. Iron Fish co-founder David Wallace draws from a body of his work centered around carefully sourced high rye bourbon aged in barrels from around the world – each a masterpiece in its own right! Spanish sherry, French Cognac, Caribbean rum and local maple syrup all play a part in this richly braided, complex blend.
Available for home delivery in 39 States!
Unavailable in Alabama, Alaska, Hawaii, Idaho, Massachusetts, Michigan, Mississippi, Oklahoma, Pennsylvania, South Carolina, Utah.
AWARDS:
DOUBLE GOLD MEDAL – WORLD SPIRITS OF 2022 BY CIGAR & SPIRITS MAGAZINE